Testimonials

Comments below are what just a few people from around the world had to say about Xtreme Prototypes addons:
---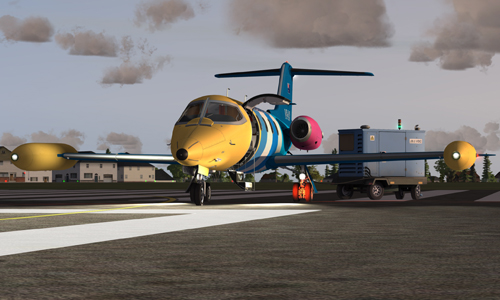 GLJ Model 25 Special Edition v3.0
PC Pilot Platinum Award (Jul/Aug 2020)

Peter Stark, PC Pilot Magazine (UK, July/August 2020):
"This most recent model in the series is not a simple upgrade but a major rebuild for FSX and Prepar3D… A fun, fascinating aircraft that exposes you to the skills required by the early Lear pilots as they launched into the sky. The Xtreme Prototypes GLJ25v3 is packed with features, animations and realistic behaviour, systems and impressive innovation. This makes it a very worthy recipient of the PC Pilot Platinum Award (95/100)."
Emmanuel Blanchard, Micro Simulateur Magazine (France, April 2020):
"If we had to describe this addon in two words, we would choose: ambience and behavior. The first to characterize the perfect rendering of an airplane from the 1970's, with its numerous analog switches, controls, steam gauges, and systems that need to be operated manually, all accompanied by visuals and sounds which pay homage to these early days of business aviation. This one is no second-generation airliner, no light airplane, no fighter jet, but a mix of the three… And this is where behavior comes into play. This aircraft has unique flight characteristics and must be dealt with accordingly. It necessitates a pilot in the cockpit!"
---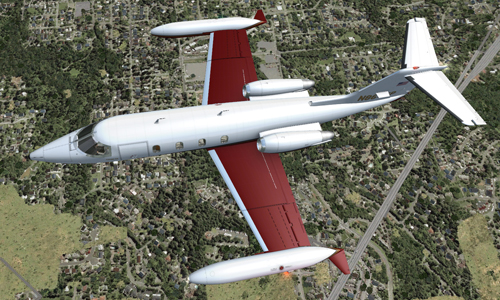 GLJ Model 25 Special Edition v2.0/v2.1
This product is now replaced by v3.0
PC Pilot Classic Product Award (Jan/Feb 2017)

Alan Velazquez, Real-world Learjet 25D Pilot (Venezuela, May 2017):
"The most advanced, detailed and faithful classic Learjet simulation you can find! I was impressed by the flight dynamics the team at Xtreme Prototypes had developed for their unique model. In simple words, it was almost like flying the real aircraft, a quality rarely found in other Flight Simulator addons."
Peter Stark, PC Pilot Magazine (UK, January/February 2017):
"Flying the Xtreme Prototypes GLJ Model 25 SE is exhilarating! The list of updates and refinements are so extensive, it really has been built from new with a large list of features that combines high levels of visual and performance realism. Wonderful period realism that accurately reflects the pilot workload and aircraft performance while simultaneously delivering a lot of fun for the pilot.This product is highly recommended and definitely one for your hangar."
Emmanuel Blanchard, Micro Simulateur Magazine (France, October 2016):
"Xtreme Prototypes perfectly rendered the characteristic atmosphere on board this luxury aircraft with amazing performances. Passing the AI airliners along our path is easy and above all, we fly higher: we've conducted a few transcontinental flights at 41,000 ft. without the risk of crossing any other aicraft at this altitude. It's with real pleasure that we were able to play the VIPs at high altitude and jump from one dream destination to another."
Ray Marshall, Avsim.com (U.S.A., March 2017):
"If you are looking for an up-to-date modern design, high definition, and highly detailed Classic Learjet, you can't do any better than this one. The closer you zoom in to the panel, the more you appreciate just how well these new 3D gauges are performing – super sharp images for my old eyes! Overall, this is one of the most detailed and complete addons that I have in my virtual hangar."
Ryan Butterworth, Avsim.com (U.S.A., August 2016):
"Love the sounds, the VC clickability/systems/operation. Enjoyed the flight model, the handling, the graphics inside and out. This is the bizjet to own guys!"
---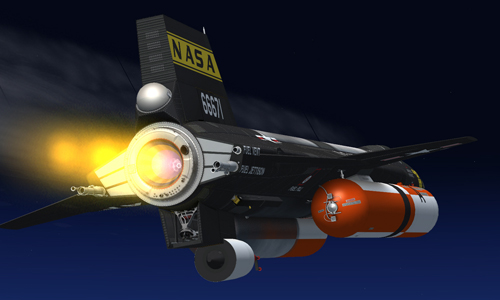 X-15A-2 Special Edition v2.0
PC Pilot Classic Product Award (Jan/Feb 2016)

Peter Stark, PC Pilot Magazine (UK, January/February 2016):
"Educational, exhilarating and totally absorbing! The X-15A-2 provides sim pilots with a unique experience in flight simulation… The Special Edition is a totally reworked product that strives to take advantage of more modern computing power and includes a raft of additional effects, features and variants over the earlier versions. The feature list is absolutely huge. Even at first glance, you can see the extraordinary attention to detail. The 3D cockpit is beautifully modelled with all the switches fully functional and most connected to the simulated aircraft systems. The detail in every component is outstanding and coupled with the dozens of visual effects really creates a realistic and absorbing product."
Ray Marshall, Avsim.com:
"A+, Highly Recommended! This one is so unique, so polished and so well modeled and error free, and so complete with all the optional models and the extensive sounds, animations and visuals, not to mention that one purchase includes installers for FSX, FSX-SE, and P3Dv2 that I whole hardly recommend it for those aspiring desktop test pilots. What we now have available for our flight simming pleasure is the most up-to-date simulation, using the most up-to-date techniques with high definition textures, custom sounds and animations and even flying models that were proposed but never actually built."
"This one come with the most comprehensive and best documented and easy to use flight manual that I have seen to date. The more time I spend reading and referring to the manual the more I appreciate how well done and how complete it is. Just the time saved by using the jumps or links and being able to return back to where you jumped from is outstanding in itself. Using the online links is far superior and much easier than using iBooks or any of the PDF readers."
Emmanuel Blanchard, Micro Simulateur Magazine (France, June 2015):
"...we get caught in the excitement of pushing boundaries further, going higher and coming back in one piece... To recreate the spirit of the air and space conquest is the greatest achievement by the developers of this exceptional machine."
Michelle Evans, Author, "The X-15 Rocket Plane" (California, U.S.A.):
"Congratulations on the release of your new X-15A-2 addon! You truly did do a fantastic job. I hope you are having great success with your new product, and get a whole new generation of people interested in the X-15. Thanks again for putting out this amazing flight sim."
Michael Gabriel, X-15 fan (California, U.S.A.):
"Thanks for modeling my absolute favorite aircraft, with perfection! Talk about down-to-the-rivets, I have never seen such sharp, pristine textures. The walk around on the new X-15A-3 literally drew tears to my eyes. Thanks again and again for the incredible aircraft!"
Jean-Marc Daigre, X-15 fan (France):
"Very nice accomplishment, with superb 3D (models). A lot of rigor in this work, it shows and I like that."
---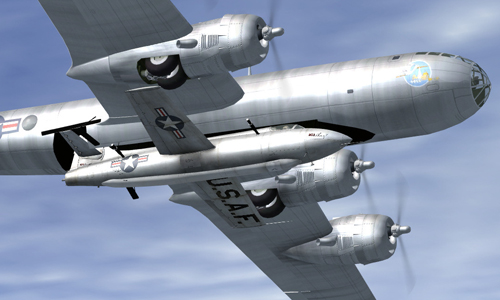 X-1 SG v1.0 (legacy)
PC Pilot Classic Product Award (Jan/Feb 2010)

Chris Frishmuth, PC Pilot Magazine:
"The engineering and programming, that is evident in this (X-1 SG) package, is a reflection of the dedication and commitment to realism and historical accuracy the Xtreme Prototypes developers seek to realize in their product. An exciting and well-rounded addon that is a challenge to fly."
Emmanuel Blanchard, Micro Simulateur Magazine:
"FSX can also give unique feelings and pose historical challenges. The authors intelligently played of the possibilities of the simulator to manage to offer functions which exceed the requirements of realism but increase the interest of the addon. With such an addon (X-1 SG), you will truly discover if you have the right stuff!"
Xavier Noche, Avsim.com:
"The panel is technically unique as all the gauge shapes are in the interior model, not in the panel. This aircraft (X-1 SG) has a true 3D panel, meaning 3D gauges, not flat 2D gauges projected on a 3D panel: every single switch, nut, screw or washer is modeled in 3D! Even the needles of the gauges are 3D! The result is just astounding."
Gene Davis, Computer Pilot Magazine:
"The X-1 Second Generation package offers the flight simulation enthusiast a trip back in history with a good quality simulation of the Bell X-1 aircraft complete with a relatively complex cockpit environment along with a highly detailed (almost museum piece) external model of the X-1 family."
Gene Davis, Computer Pilot Magazine:
"for a few fleeting minutes in FSX, I am reliving history and getting a small taste of what Chuck Yeager (in the X-1) got to experience in those early days of jet flight."
Xavier Noche, Avsim.com:
"Xtreme Prototypes X-1 is a beautiful aircraft with unique performance and an amazing full 3D panel; a challenge to control in most phases of flight (but what else would you expect from an extreme prototype?). It pushes the limits of both your skills and FS capabilities."
M. Dobernig, X-1 SG fan:
"Seldom I am still inspired. With the X-1 I am. Fantastic!! An excellent add-on."
S. Blair, X-1 SG fan:
"To the professionals at Xtreme Prototypes... I've been watching your page every day for the X-1 release. Magnificent job on that aircraft. Thanks for the hard work. I can't wait to see what your next project will be."
Samuel Smith, X-1 SG fan:
"Hello. I have just purchased your Bell X-1 2nd Generation and find it to be outstanding. I did not expect it to be that excellent and detailed."
---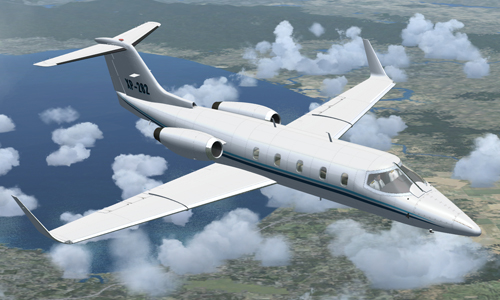 20 Series v1.x (legacy)
PC Pilot Classic Product Award (Jan/Feb 2010)

Tony Radmilocich, PC Pilot Magazine:
"If you love hands-on, high adrenaline flying, the early Learjets should be your cup of tea. Xtreme Prototype's 24/25/28 models capture the essence of what it is like to pilot one of these little "rocket ships" in corporate jet guise."
Emmanuel Blanchard, Micro Simulateur Magazine:
"The numerous aircraft systems are realistic and plunge the virtual pilot in a pleasant environment of before the electronic era. Pleasant to control, offering feelings rarely encountered while flying a business aircraft, the 20 Series deserves the interest of the virtual pilots."
William Werrlein, FlightSim.com:
"For those of us who wonder how the basic jet feels I would recommend this aircraft (20 Series). I really do think that Xtreme Prototypes has done a great job in their level of detail on the exterior and interior, and the flight dynamics of the aircraft. As for the manual I must give a round of applause for the developer."
Proflig8tor, Avsim.com:
"Xtreme Prototypes has produced a most pleasing add-on Lear 20 Series jet. The design is a compromise that will be easy for new users to enjoy and has sufficient detail that more experienced users will not find it boring, or toy like. The flight model is good, with accurate roll and pitch response for the 20 Series Learjet. The Xtreme Protoypes Lear 20 Series is a lot of fun to fly."
PC Aviator (A Current Best-Of-The-Best List For Flight Sim Pilots):
"If there's a company that has impressed the heck out of us with their approach to quality and professionalism, it's Xtreme Prototypes out of Canada. They are nothing short of a world class act... Their latest addon emulates several models of the Gates Learjet 20 Series and is a must have addon to your hangar."
Joe Zerilli, 20 Series fan and ex-pilot:
"I must say, I simply love your 20 series Lear collection. Truly a masterpiece series. I have real world experience with the 25D, and still have all the training manuals and documentation on the aircraft."
Mike Garner, 20 Series fan:
"Just curious, are there plans to release a paint kit for the Lear 20 Series Package. Absolutely love the package, the only thing I use now."
Pedro Barradas, 20 Series fan:
"Just got the (20 Series) and I just love it! Congrats on such a good product."
Raul Aubele, 20 Series fan:
"Your Lear is a masterpiece."
Joe Bush, 20 Series fan:
"Love the Lear 20 package, great job!"
Frank Schmitz, 20 Series fan:
"Greatest addon for FSX and even better than the original aircraft :-) I love the 20 Series birds, just wonderful aircraft"
Jose Otero, 20 Series fan:
"The Xtreme Prototype 20 (Series) is a beauty!"
---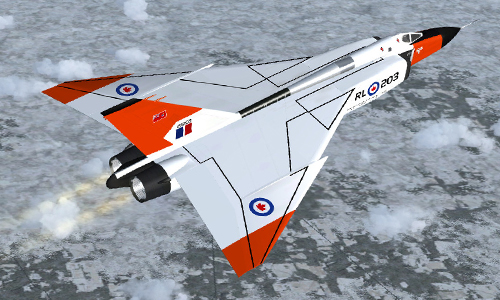 Stephan Schneider, Plein Vol Magazine:
"I give this product (Arrow) a 90% grade especially for its realism and the quality of its design."
Computer Pilot Magazine:
"Avro CF-105 Arrow gets "Xtreme" treatment. This one should be high quality with maximum realism factor built in!"
Laurie Aston, Avsim.com:
"It faithfully reproduces the six (Arrow) prototypes that existed, and does it accurately."
Don Wilson, CF-105 Arrow fan:
"I want to thank you for such a great (Arrow) addon; I sat in the cockpit of the first Arrow and so it means a lot to me. I'm now 79 and the Flight Sim is a great thing to enjoy."
---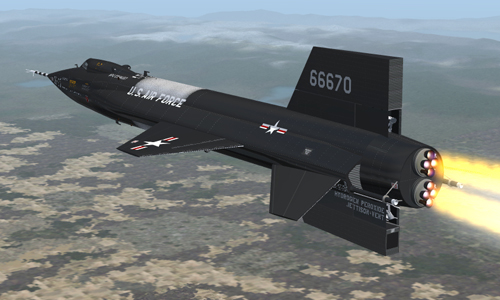 Original X-15 Series v1.x (legacy)
PC Pilot Classic Product Award (Jul/Aug 2008)

Mark Kolo, Avsim.com:
"Xtreme Prototypes did a spectacular job creating effects for both the XLR-11 and XLR-99 engines on the X-15. I have to say, that the first time that I started the XLR-99 motor and watched it spit out a massive exhaust flame, I thought that I was dreaming. Overall, the effects are of the highest quality that I have seen, and really complete the X-15 package."
Emmanuel Blanchard, Micro Simulateur Magazine:
"...when stunning graphics combine with the realism of the flight procedures, we get the ideal product (X-15) for advanced test pilots!"
Chris Frishmuth, PC Pilot Magazine:
"Pushing the limits! The most exotic aircraft I've yet flown in Flight Simulator. The attention to systems detail and other areas of the package are admirable. For a truly fast-paced and historical ride, the Xtreme Prototypes X-15 cannot be beaten!"
Mark Kolo, Avsim.com:
"Unique product, well executed model, VC, and effects. I would highly recommend it (the X-15) to any virtual pilot who has an interest in the X-planes or other high performance aircraft."
J. Fiedler, X-15 fan:
"My face hurts right now because of all of the smiling I have been doing. I have had such fun in the last hour flying the X-15. My sincere thanks Gentlemen."
S. Blair, X-15 fan:
"Just thought I'd drop a line to say your X-15-3 package is first rate all the way. The documentation is the best I've ever seen. Whoever assembled the manual did a knockout job. The aircraft flies very well with no technical hitches at all."
M. Watkinson, X-15 fan:
"It really is an awesome simulation of the X-15 series! Cheers."
J. Bordenave, X-15 fan:
"No bugs, thank you for this superb (X-15) addon."
D. Hall, X-15 fan:
"What a fantastic (X-15) addon. It truly is one of my favorite addons that I have tried."